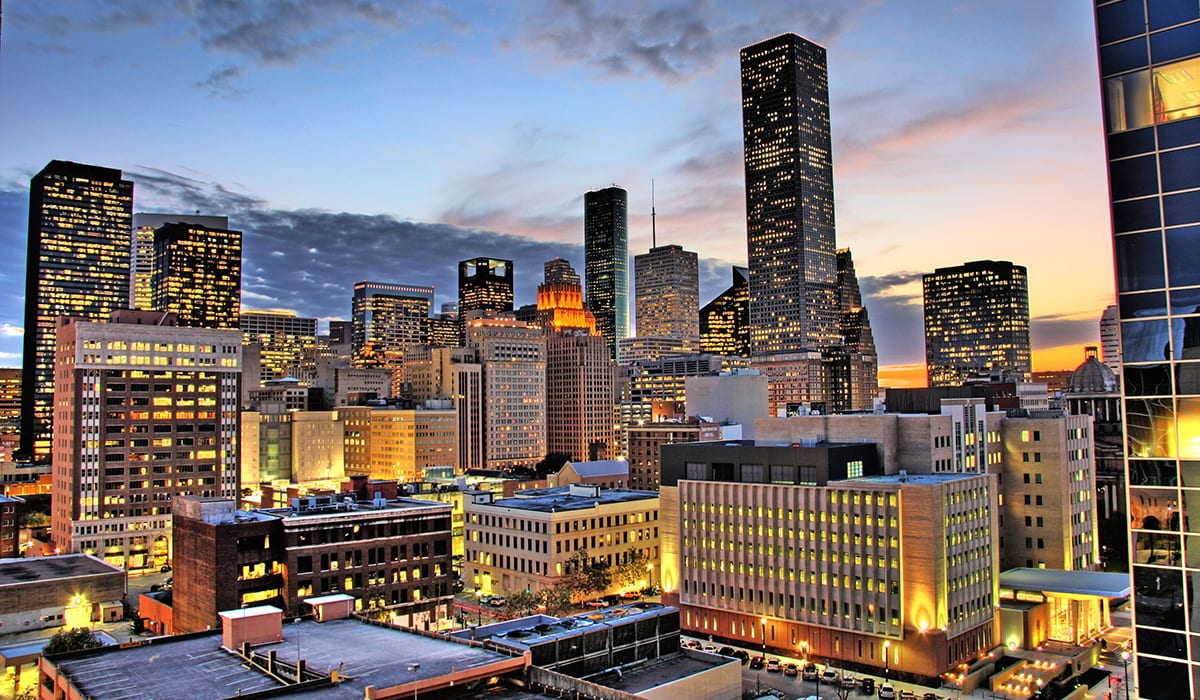 Houston Motivational Keynote Speaker
Doug Dvorak is a recognized motivational speaker worldwide, but also in Texas. Doug has spoken in texas almost a dozen times
Copesan Services – Sales Motivational Keynote 1989, 1995 2005. Dallas & Houston
Qvinci Software – Sales Keynote -July 2015 & March 2016. Austin, Texas
Houston Development Council – Motivational & Customer Service Keynote – January 2015 –  Houston, Texas
Rape Crises Center – Motivational Keynote Presentation – June 2013. El Paso, Texas
Boca Research –  Sales & Motivation Keynote – July 1995 – Houston Texas
Doug has also spoken in over 100 countries around the world and in every state within the United States. Doug motivates his audience by engaging them with easy to relate to content and powerful stories that invite listeners to emotionally and intellectually engage with him. His process dictates a more rich and deeper understanding of the messages of motivation, leadership and/or sales being conveyed. He works one-on-one with the meeting planners and/or C-level staff to ensure that all vital topics are covered in depth during his workshop/program or keynote speech. Doug is a member of the NSA and holds the CSP (Certified Speaking Professional) designation, an accolade held by less than 11% of NSA members.
Houston Sales Leadership Speaker
Doug learns what aspects of the group's sales cycle need to be improved and prepares his sales speaker workshop/presentation accordingly. Doug provides your team with solutions to their problems. Doug will manipulate his sales program so that your team's weaknesses and areas of pain are emphasized, although he will also cover other areas of sales process improvement and making sure those proposals are going to qualified leads. This custom process provides your organization with more techniques, motivational ideas, processes where they need them – your areas of pain are aided through Doug's custom approach.
Doug always includes the managers by providing/training them on techniques that will allow them to increase the efforts of their sales team and overall results. By covering the needs of the meeting planner, the strengths and weaknesses of the audience and the wants/needs of upper management, everyone in the room leaves with a new tool, perspective or piece of information that will increase productivity and performance the next week, month, quarter and year.
For more information on Doug's sales programs visit www.salescoach.us – The Sales Coaching Institute. These programs include sales training, sales keynotes, sales management training, sales compensation consulting, one-on-one sales coaching, executive sales recruiting and more!
Houston Leadership Speaker
Consider Doug Dvorak as a top Houston leadership speaker or sales speaker for your next conference. Mr. Dvorak is also available for breakfast/lunch/dinner events, sales meetings, management conferences, corporate retreats, special events and breakout sessions. Doug is a Motivational Hall of Fame Speaker and is a Houston Professional Motivational Speaker capable of motivating and training your team. As a Certified Speaking Professional and a Hall of Fame Inductee – you can rest assured that Doug is one of the best Houston Motivational Speaker candidates for your organization. Doug organizes and prepares well, arrives organized and prepared, gets involved on a deeper level than other Houston motivational speakers and makes sure to stay in touch with follow-up programs, books, phone calls and more.
Call Doug today, he will be happy to give you an hour of his time to answer questions, provide samples and informational materials and any other requested information to help you make your decision while hiring a Houston motivational keynote speaker for your next conference/event. You can reach Mr. Dvorak at 847.241.4860 or email him at doug@dougdvorak.com.
Some of Doug's Speaking Client's Include: