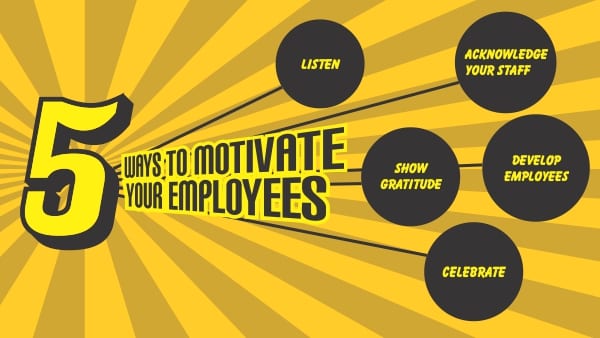 5 Ways to Motivate Your Employees
Simple & Effective: 5 Ways to Motivate Your Employees Today!
1. Always listen to what your employees have to say. Taking time to listen can make them feel appreciated and valued.
2. Always acknowledge your employees. No one likes to be ignored.
3. Show gratitude. Show how grateful you are for the hard work your employees are doing.
4. Develop employees. Give them opportunities to grow.
5. Celebrate. Take time to celebrate and reward your employees.
Use the above guide for ways to motivate your employees. Also consider Motivational Speaker Doug Dvorak.
Here are some of Doug's motivational services.