How to Hire a Motivational Speaker – 5 Steps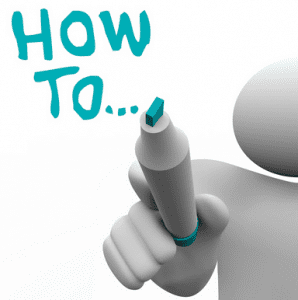 Learn how to hire a motivational speaker to ensure your event is a successful one. There are many advantages of inviting a professional motivational speaker to speak at your next event. In general, motivational speakers are successful people who have a lot of useful information to share from the experiences they have gained throughout life. They are naturals at boosting the morale and energy of those that surround them.
Before hiring a motivational speaker for your next event, there are some important factors to consider and consider to make sure you are hiring the right speaker for YOUR event. Here is how to hire a motivational speaker in 5 simple steps.
Articulation: If you have ever had to sit through a speech in which the delivery was poor due to mispronounced words and a low energy level, you know how unappealing it can be. It is easy to lose interest and walk away having gained nothing from it. This is not the outcome you are looking for when you hire a motivational speaker. A powerful speaker will keep everyone's attention focused and deliver clear information in a manner that is engaging, leaving everyone feeling like he or she really did benefit from being there. So what can you do…
Review Audio or Video Footage: If you can find an audio or video clip of the speaker you are considering, it will help you immensely when making the final decision to hire or not to hire. A video is the best, obviously, as body language is just as important as articulation and subject matter. If the articulation and body language is good, but the subject matter is not a good fit for you, don't give up. You now know that your candidate can speak well and has good control over the audience (stage presence). Simply ask him/her if he has different programs that are in a written format.
Network and References: The best motivational speakers are proud to display the prestigious companies they have spoken for and all the different places they have traveled to give speeches. They will also be happy to provide you with solid references upon request if they are confident of their history and work. Ask for them!
Preparation: If you are able to find some references to speak with, make sure you address the subject of preparation. You don't want to pick anyone with a big name that shows up poorly dressed, late or confused. Make sure the speaker you hire has a good reputation for being prepared and engaging.
Personalized Message: It is very important to make sure that the motivational speaker you hire keeps his or her speeches fresh instead of repeating the same message in the same way. You want someone who has interest in knowing what exactly your organization is all about and will deliver a customized speech just for your particular audience. This approach hits closer to home and is more likely to excite and engage the audience. Ask the references you received how the speaker customized his/her keynote for their event.
Make sure you know how to hire a motivational speaker for your event and follow these steps, amongst anything else you can think of doing to make sure your event is a success!
Good Luck!