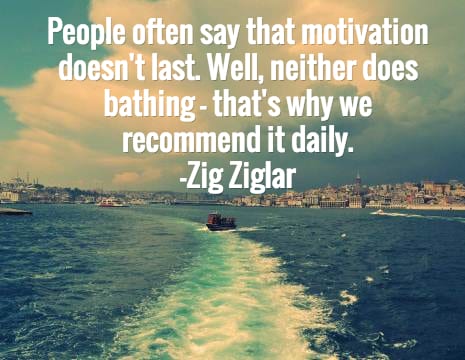 If I Could Only Visit One Motivational Website Today to Help Keep People Motivated
Seeking answers is something many of us spend time doing every day. However, one of the ironic things about seeking answers is often you had them all along. It's kind of like that scene at the end of "The Wizard of Oz". The whole time Dorothy was trying to get home all she really had to do was understand why getting home was so important to her. This is kind of how motivation works as well. If you know what motivates you, you can learn to stay motivated to meet your goals. If there was just one motivational website I could use to stay motivated I would choose motivationgrid.com. They can help you remember the answers always lie within.
The site is run by Cris Nikolov, a 19-year-old entrepreneur who is lucky enough to have learned how to embrace life before his mid-life crisis. His slogan is: When life knocks you down, we pick you up. There is a community atmosphere to this website that makes you feel you really aren't alone in your daily plight to succeed. More so the site is not just focused on success in the traditional monetary sense. It focuses on a well-rounded approach to life that allows you to see your full potential. In fact, it shows you how knowing your full potential is the secret to living a well-rounded life.
This website looks at all aspects of motivation from a personal, financial, relationship and career aspect. Interestingly one starts to get the feeling that the four aspects are intrinsically tied together and if you can achieve the right attitude about life in general everything will begin to fall into place for you.  The site will try to help you find the right direction and learn to give up old habits that are keeping you from being happy.
Becoming goal oriented, seeing your dreams as reality and learning how to let go of the past are all frequently spoken to instructions on the site. Realizing you are the only person holding you back from change is also something that resonates with readers. Steps and tips to find your niche, execute your dreams and continue to live in the moment with focus and passion seem reasonable, doable and realistic as opposed to airy fairy notions most people won't embrace.
If you want to set your sights on your goals and have a resource to help guide you in the right direction: http://motivationgrid.com/.
Doug Dvorak offers humorous insight and advice to keep people motivated and inspired. If you would like to hire Doug for your next event visit www.dougdvorak.com for more information.