The 7 Secrets of a Happy Sales Team
The sales team in most organizations has always been composed of individual people in the past, that have worked on their own within a team unit to compete with each other to get the highest number of sales. Times are changing, as businesses are rethinking their strategies, in order to enrich how their services or goods are represented in the marketplace. While sales people can perform well even if they work alone, they can become way more productive if they are paired into groups as an actual team unit. The ultimate goal is productivity and customer satisfaction, not which salesperson can outdo the other. Pairing salespeople into groups will blend their individual unique skills to fully enhance their abilities to create valuable solutions by understanding customer needs. Surprisingly, this approach works much more than it fails. The 7 Secrets of a Happy Sales Team are as follows.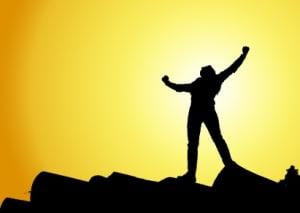 Make Sure Your Team is Complementary
When you are grouping your sales teams together, make sure that their skills complement each other. If all of your team members have product knowledge, but no social skills, then you are going to have a problem. Creating a dynamic team where all members have unique skills will keep the team harmonious and productive.
Leader Involvement
If sales teams are working to pitch products or services relentlessly, while their leader is hiding in an office drinking a cappuccino on a regular basis, then the sales team probably won't be receptive. Leaders have to lead by coaching and facilitating to inspire their teams. If a sales team knows that their leader is willing to pitch in, then they will be much happier overall.
Communication & Collaboration
 For a sales team to be effective, they have to respect each other. The idea is to blend their strengths to create a powerful sales force. Communicating openly and collaborating together is essential if businesses expect their sales teams to excel.
Break the Competitive Barriers
Many companies have contests where their sales staff members compete against each other on sales performance. This can cause real friction within the sales team, if those at the bottom feel inadequate. This type of scenario does not give sales staff incentive to work as a team, because then they would be hurting their own position. Shifting the main focus to overall team performance will keep sales teams much happier.
Allow Sales Staff to Have a Voice
Sales personnel are professional in what they do. Their input could be valuable to improving overall sales productivity. Team member engagement boosts morale, to where they feel like they are valuable. People who feel valued perform much better than those who don't, and they are much happier with their jobs.
Recognition Goes a Long Way
Everyone wants to be patted on the back for their achievements. It's human nature. Recognizing sales staff members for good performances will keep them happy and inspire them to continue to do a great job. If they feel like they aren't getting any recognition at all, then they will probably not be as productive.
Advancement
If sales team members feel like they have the opportunity to improve their careers through coaching, supervising, or in other positions, then they will be much happier in the knowledge that they have a goal to work towards. If their position has no flexibility for movement, then they may end up feeling as if they are trapped in the position. Rewarding sales members for their efforts by promoting from within will keep their morale elevated.
Keeping a sales team happy isn't hard to do, but the methods that actually work will vary from company to company. It really just depends on what resources each individual company has. However, even though they may be implemented differently, the things that keep sales teams happy are pretty universal.
URB:
Doug Dvorak is a certified speaking professional that motivates teams and individuals across the nation. He is highly respected in his field, and is available to speak at events.