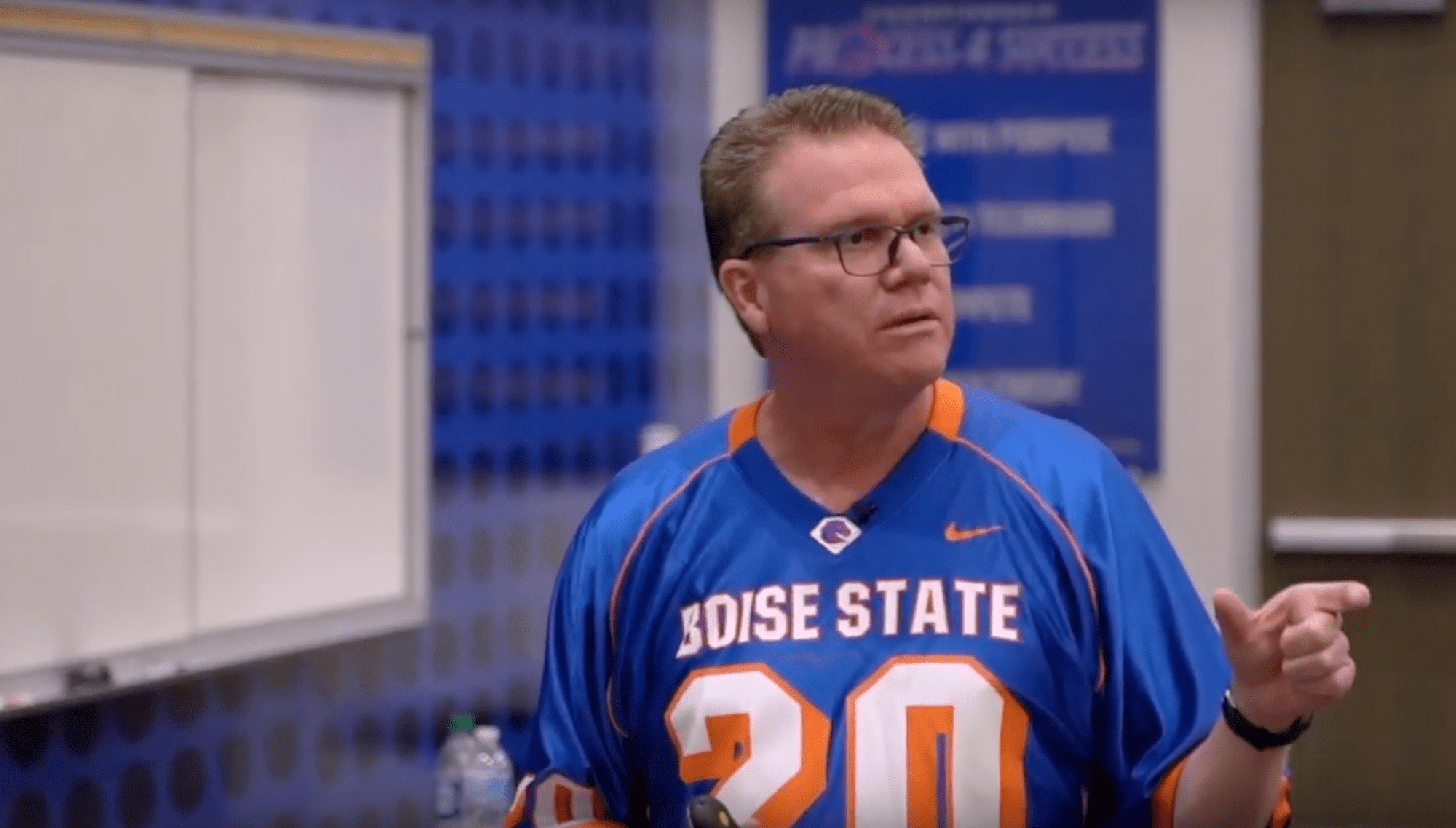 Doug Dvorak Speaks to the Boise State University Football Team About Commitment
This video shows motivational keynote speaker Doug Dvorak presenting a keynote to the Boise State University football team. Doug speaks around the world on average of 75 times per year on topics such as motivation, teamwork, and leadership.
Doug has been featured on various TV shows, podcasts, and magazines. He has visited and spoken in over 100 countries. His own commitment to excellence in the keynote speaking industry has opened the door for him to speak to some of the largest and most well-known corporations such as IBM, Honda, Unilever, Blue Cross Blue Shield, Cisco, and many more. Doug has also spoken to many smaller organizations, colleges, and non-profits.
If you are interested in having Doug speak to your group, please call (847) 359-6969 or email Doug directly at doug@dougdvorak.com.