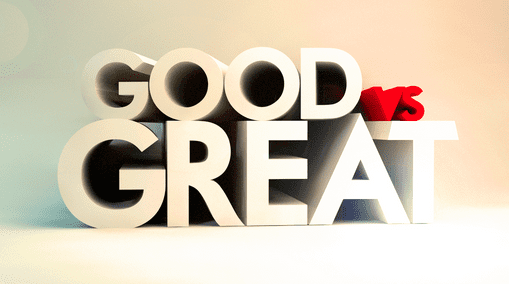 What Makes a Motivational Speaker Great
There are over 150,000 motivational speakers in the world today. Many of them speak on specific subjects such as leadership, sales or team building. So, what makes a great motivational speaker great? Great motivational speakers should have a niche topic or a few niches they concentrate on and master in terms of speaking about and presenting information on those topics. However, they should also be able to speak on any given subject. Provided that they are given ample time to prepare.
A great motivational speaker will also be certified, awarded and consistently provide at least 25 speeches each and every year. This proves that the speaker is dedicated to his/her profession. It also shows that they practice their trade on a regular basis helping to keep their skills sharp. They will also be certified in the areas they speak on. For example, a sales speaker should also be a certified sales trainer or certified sales management consultant.
A speaker that provides client satisfaction is another trait of a great motivational speaker. You can tell if a speaker provides client satisfaction because they will proudly provide/display references and testimonials. Another way to check this is simply by engaging with the speaker to see if he/she is willing to provide you with the time of day before hiring them to answer questions and address concerns. Motivational speakers that are truly good will provide testimonial/reference evidence and video evidence. This will be in the form of a demo video. If a speaker is really that great, they will have the resources and desire to create a demo of their services.
Professional speakers that provide additional resources to their clients are also amongst the more qualified speakers. These resources can include books, CDs, pamphlets, professional websites, potential speaker programs and more. Here is an example of a product page of a motivational speaker who provides extra resources to his clients.
An elite speaker will provide a common ground for the audience to meet on. They will be able to break the ice and keep the audience feeling good. The energy in the room will flow and the information will also flow freely throughout the audiences minds.
If required, a great motivational speaker will be able to elicit audience participation with ease. There are several factors involved here; likeability, industry knowledge, ability to adapt and more. Getting the audience involved can be a game changer. When people actively provide their insights and thoughts they are thinking on a deeper level. They are also providing information for others to absorb, which can make them feel a sense of purpose, which in turn makes the presentation more memorable.
Finally, standing out and making an impact is what makes a motivational speaker great. This involves providing valuable information and tools that can be used at a later date to improve the audience's lives. It also involves being able to capture and keep the audience's attention while delivering an educational story that will resonate and hit home. A story that dictates action and creates positive changes. When a speaker can truly master this, they are great! This is when the speaker stops delivering information and starts changing lives and transforming organizations.
Knowing what makes a motivational speaker great can help you choose the right speaker for your next event or conference!
If you are looking to hire a motivational speaker, learn more about professional motivational speaker Doug Dvorak here.